Learn About Metal Stamping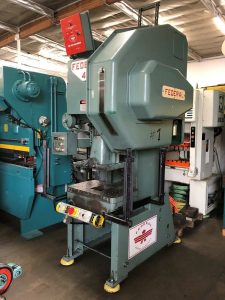 How to Learn Metal Stamping
You can learn to Metal stamping  designs and letters onto metal plates and charms to make a variety of metal stamping projects. Online tutorials and local classes illustrate and teach metal stamping techniques and, with practice, you can learn to create perfectly stamped items. You could also learn to stamp impressions onto thin metal sheeting for a raised or embossed design that you can fill with color for added impact.
Instructions
Step 1
Watch online video tutorials or read and follow illustrated online articles to learn metal stamping techniques. You can find designs to make small stamped pieces just about anywhere.   You may want to start with a product using thin metal.  at your local craft store or at online suppliers. The process involves placing your metal piece or plate onto a bench block before you begin stamping. A bench block is a small block of steel with a smooth surface designed to support your metal as you stamp it. Bench blocks are used for other wire and metal crafts and you can easily find one at your local hardware or craft store.
Step 2
Search for local metal artists offering metal stamping classes. Attend a class and try the tools and techniques before you purchase your own supplies. The stamping process is simple and the supplies are not expensive, but you should try your hand at stamping before you make an investment. Stamps come in a variety of letter sizes and styles or designs that you can apply to a metal plate. Local craft stores like Michael's, Hobby Lobby or AC Moore may even offer metal stamping classes.
Step 3
Purchase a letter stamp set, inexpensive metal flashing and a bench block to practice and learn metal stamping on your own. Your initial investment will likely be less than $30 and you can practice holding your stamp straight and determine how much pressure you will need to exert in order to create a stamp. A regular 16-ounce household hammer is the only other tool you need. One firm strike onto the top of your stamp should result in an adequate indentation. Practice spelling out words so you can learn the best ways to keep you letters in line, whether by drawing an erasable line or placing a piece of tape to act as a guide.
Visit Carlson Manufacturing, Inc. for information on Metal Stamping and metal fabrication.  We offer both short and long run production.
We also recommend   Great Manufacturing, LLC.